The one thing that never changes throughout toilets is the toilet roll holder. Whether its contemporary, traditional or chic the toilet roll holder will always stay plain. Attached to the wall at the side of the toilet. So why not get creative with it and change it up. Be different and create unique toilet roll holders for you bathroom
Toilet Roll Holder Shelf
This is practical as well as it looking great. Having a shelf on top of toilet roll so you have a place to put down your newspaper, phone etc. Even place a small plant on top of it to make even your loo roll holder look nice.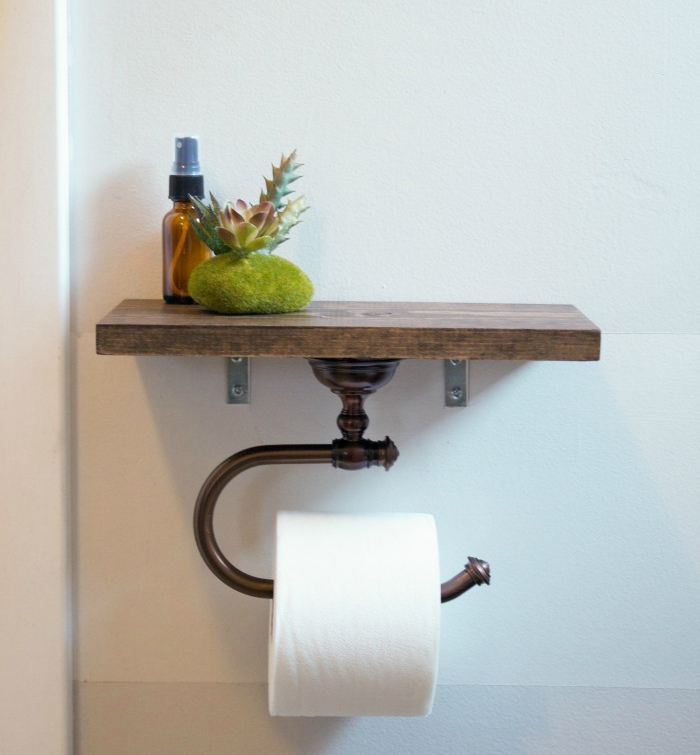 Animals
Animals are a good way to make the bathroom feel a little bit warmer. Especially the animals that have been carved from wood. Not only that but it makes the bathroom more interesting for little ones.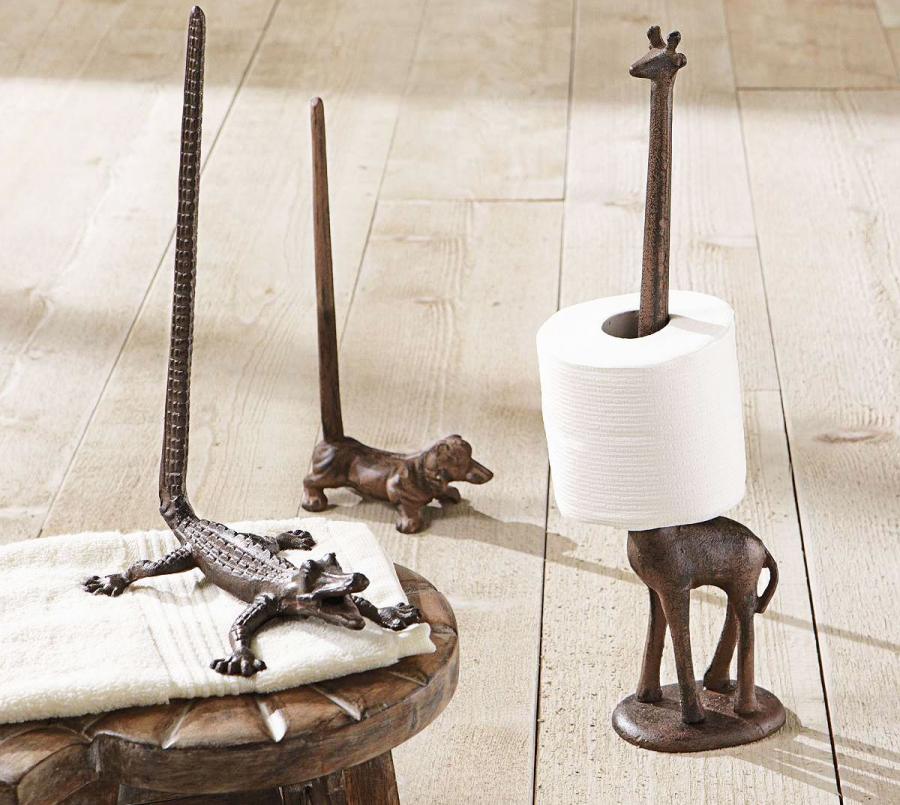 Skateboard
If there's an old skateboard lying around that's not being used then this is an amazing way to be creative. Not only that but the skateboard fanatics will love the look. Taker off the wheels and replace them with tiolet roll holders. The mount the skateboard on the wall with loo roll on the holders. It honestly looks fantastic, it makes your bathroom unique to you.