Asian-Style Bathroom With Sunken Tub
Christoper Grubb transformed a minimalist bathroom into a luxurious spa with a stunning glass shower and a sunken tub surrounded by polished stones.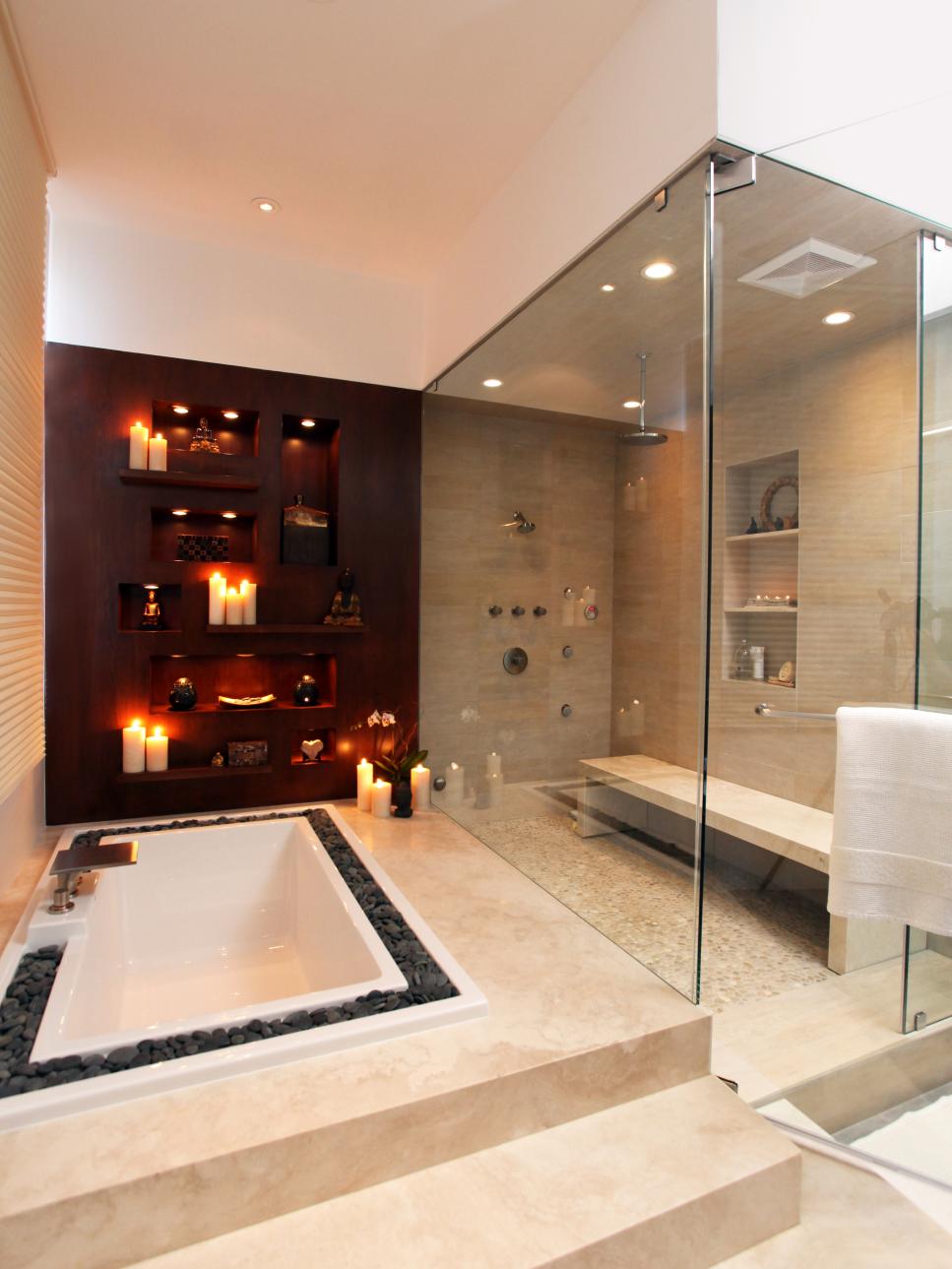 Modern Master Bathroom With Dark Vanities
This bathroom boasts two separate islands and an adjoining master closet space. Vessel sinks and 6 x 5-foot mirrors framed in blue make a subtle nod to the bedroom's ethnic-chic design style.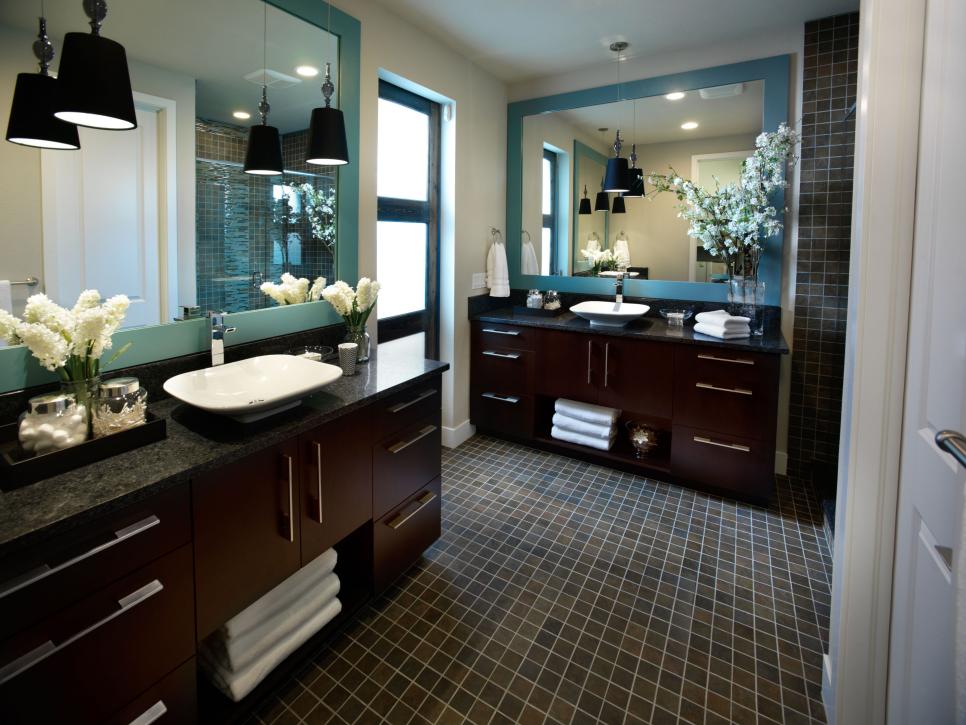 White Modern Bathroom With Lush Living Wall
A verdant living wall makes a striking backdrop in this organic-modern bathroom with a white soaking tub. This spectacular bath was designed by Phillip Silver of BIGELOW + SILVER.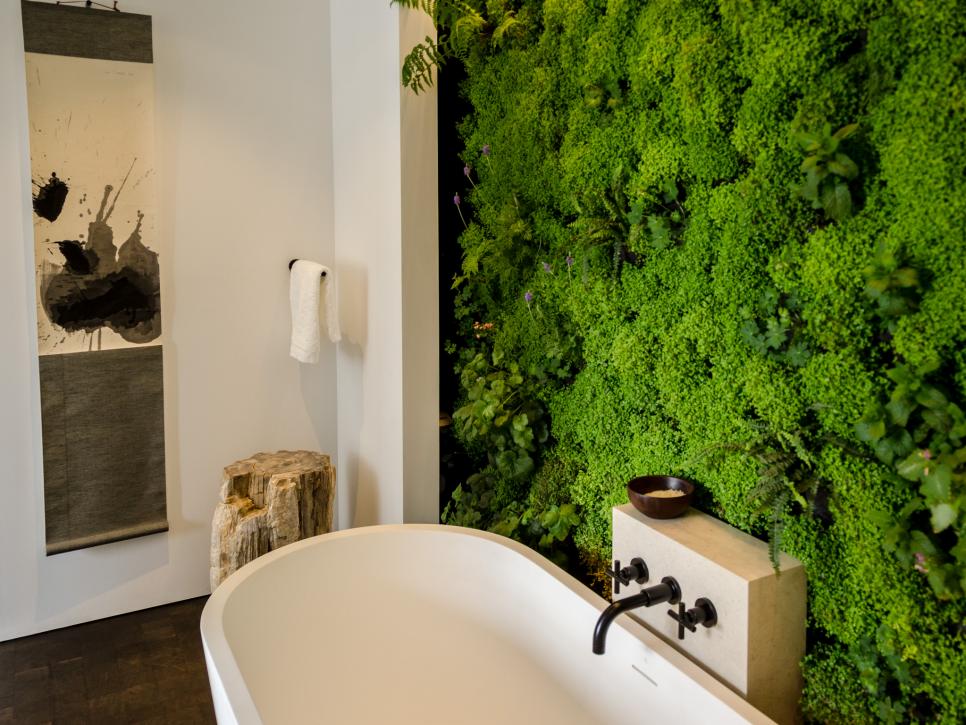 Rustic Neutral Bathroom with Exposed Beams and Stone Mosaic Floor
Exposed wood beams and a custom stone mosaic floor bring rustic charm to this bath. A luxurious, nickel-plated farmhouse style tub framed by an arched entrance becomes the charming focal point of the room.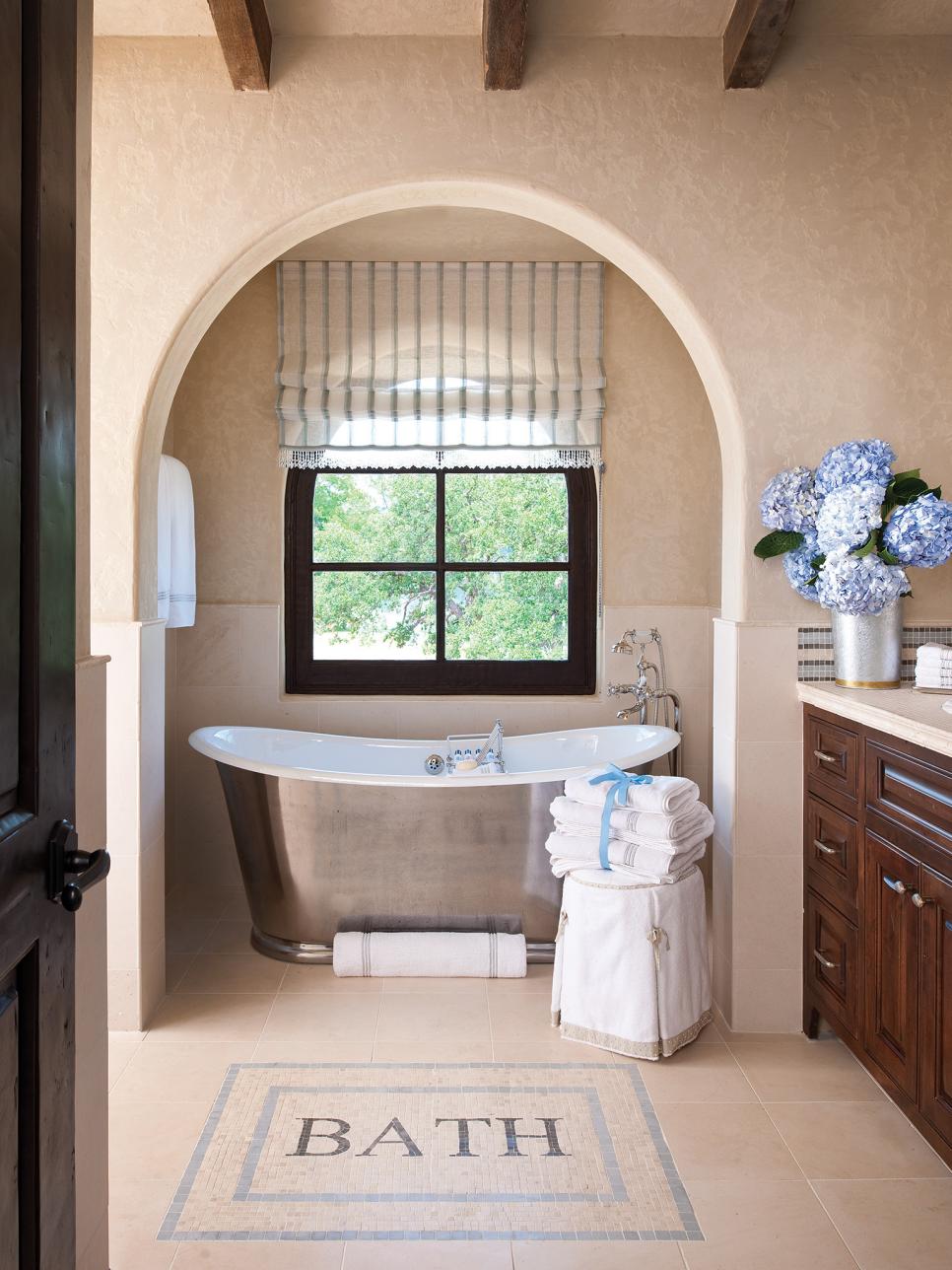 Electric Bathroom With Pocket Door
This sleek bathroom combines neutral colors and creates a beautiful space. The patterned tile gives the room an elegant feel and makes the space look sleek and stylish.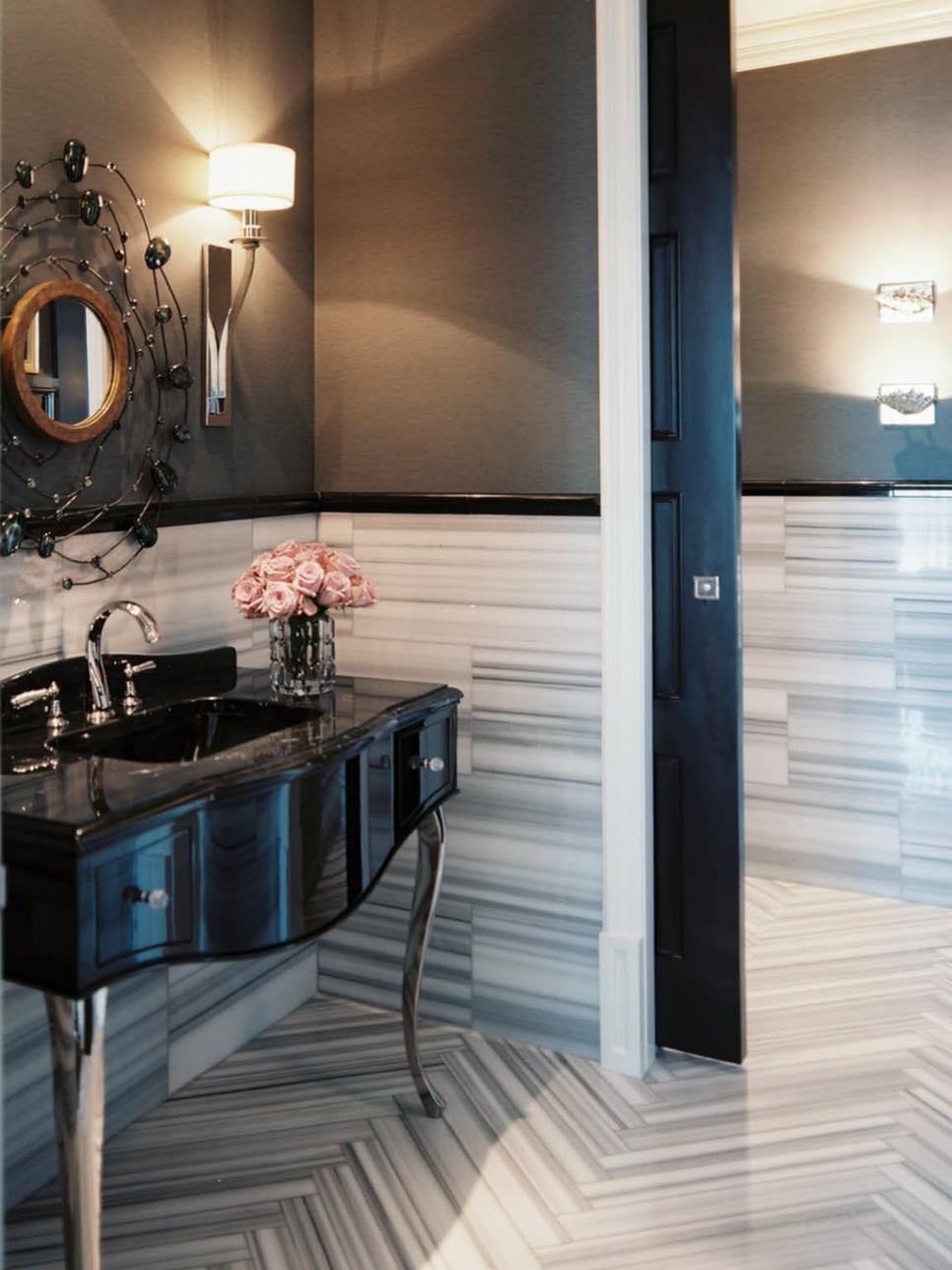 Traditional White Bathroom With Double Vanities
Gorgeous marble tile and detailed crown molding show the attention to detail in the luxurious bathroom. Double vanities with matching marble countertops provide plenty of storage and look stunning in the traditional space.