Mosiac Tiles
Mosaic tiles are one of the best ways to create a beautiful feature in your bathroom. A great example of this is to use mosaic tiles to tile the area behind your basin. Another idea is to tile the area inside a shower enclosure or an alcove in your bathroom.
Mosaic tiles can add colour and spice to your bathroom design. One thing to remember however is to use this style of tile sparingly; a small sprinkling of mosaic tiles can actually be more effective than using them to tile your whole bathroom.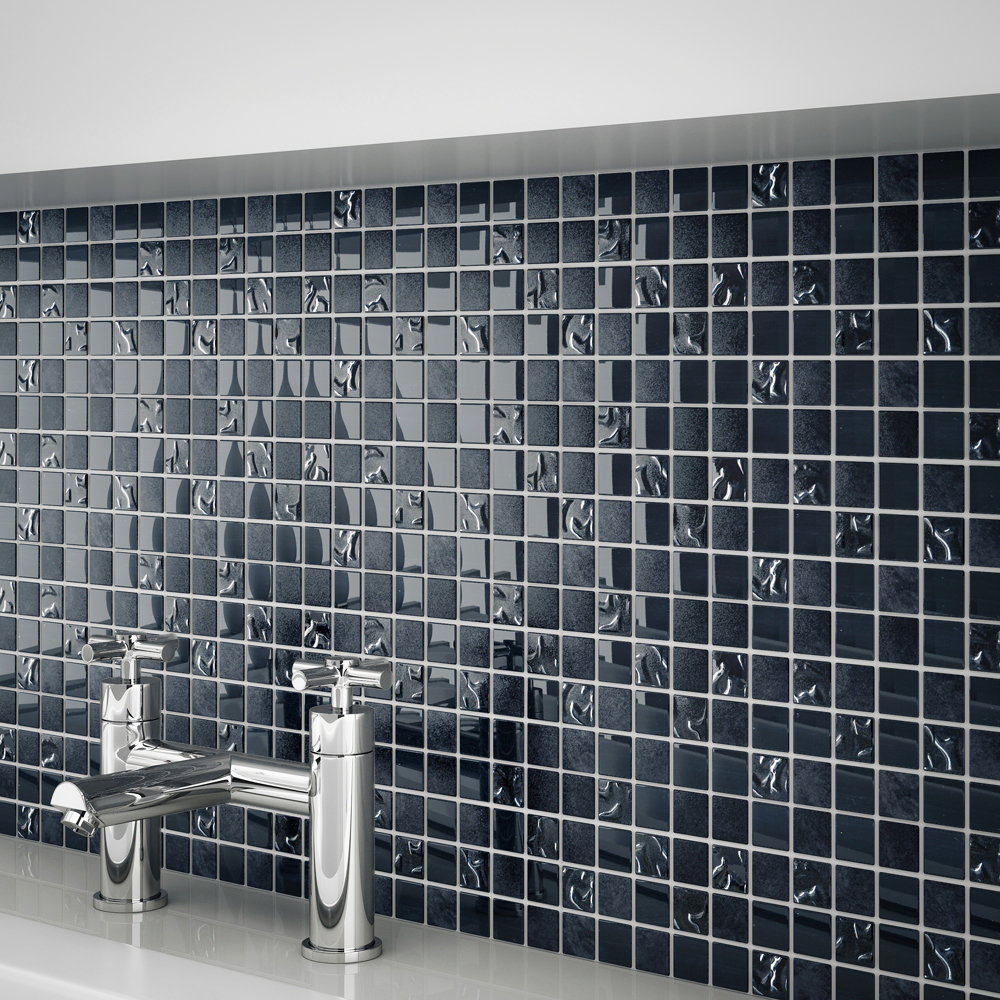 Metro Tiles
Metro tiles are a really popular tiling choice. Originating from the subway stations of New York at the start of the 20th century; metro tiles (or subway tiles as they are sometimes known) are perfect for any style of bathroom. Whether you are planning a contemporary styled bathroom or you have your heart set on a more traditional space; metro tiles could be the ideal backdrop.
Metro tiles can be used to tile your whole wall in one colour or for something a little more quirky why not consider using two different tile colours on the same wall. Either tile the top of your wall in one metro colour and the bottom in another or maybe alternate colours tile-by-tile to create a border around the middle of your bathroom walls?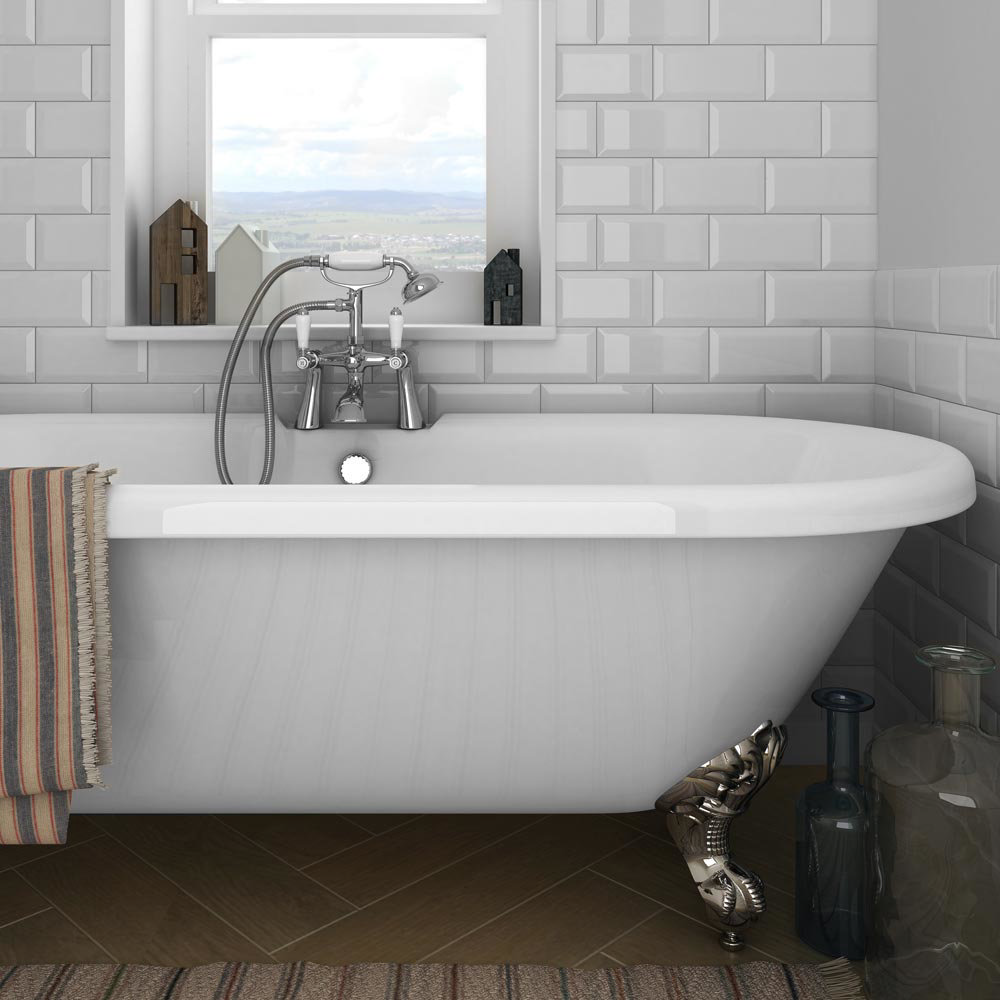 Wood Effect Tiles
Porcelain wood effect tiles are harder-wearing, easier to maintain and more cost effective than real wood. There are lots of colour variations to choose from including both lighter and darker woods. A light wood effect floor is a nice option because it really helps to open up the space in your bathroom
A nice idea for wood effect tiles is to tile both the floor and one bathroom wall with the same tile colour. This technique can have a dramatic effect; especially if you tile the wall that faces the entrance to your bathroom.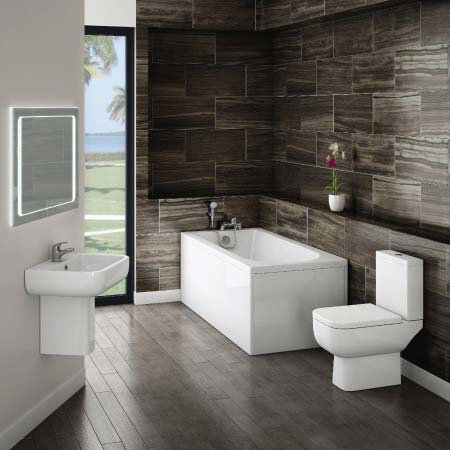 Hexagon Tiles
Hexagon tiles can give your bathroom a unique and original look. Hex tiles (as they are sometimes referred to) are an emerging trend that's just starting to gather pace. If you opt for hexagon tiles in your bathroom then you'll definitely be ahead of the curve and bang on trend
Hexagon tiles are sold as individual tiles and also as tile sheets. Tiling using the sheets is ideal as it's a real time saver, however the advantage of tiling using individual tiles is that you could potentially create some unique patterns that show off your individual creativity.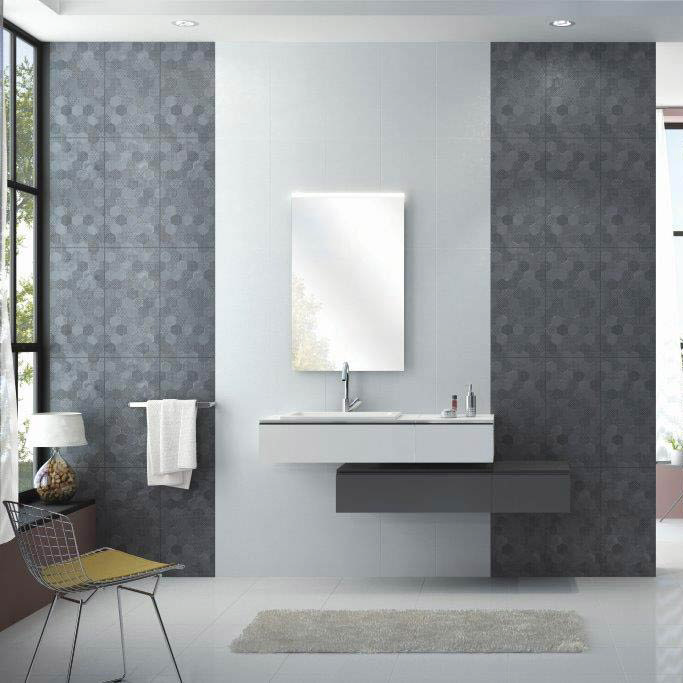 Border Tiles
Border tiles are brilliant at breaking up the look of your bathroom. A great way to use them is to tile across the middle of your walls. This technique works really well to break up a wall that uses the same tile floor to ceiling.
There are some gorgeous border tile options available at Victorian Plumbing; the traditional options in particular work so well with a period styled bathroom. Border tiles are a lovely way of subtly expressing your creativity and adding authentic character to your bathroom design.